What about GRAMMAR in our Homeschool Spanish?
What is the best way to meet your homeschool Spanish goals?  How can parents and students get the greatest "return on investment" (ROI) for your time, effort, and often, money spent on foreign language programs?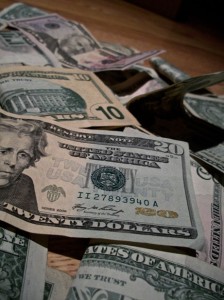 A friend of mine is known for saying, "I believe in using the right tool for the right job."  That bit of wisdom applies to many things we do in life, doesn't it?  The right tools can help us to save time, save money, save materials, and save us from unnecessary grief and heartache.  The right tools can bring smiles to our faces and a spring to our step!  Could your student use that in his or her school day?  Could you?
The best tools reflect thoughtful design (I can't help but think of my Dyson here!) and require less effort from the consumer, even while yielding better performance/results.  I don't know about you, but when I plug in an appliance, I want for it to do more of the work, not me!  Please don't go believing that tools that make the job harder somehow confer more knowledge to your students.  The wrong tools are simply that, bad tools.
When it comes to homeschool Spanish, you want tools that work with, not against, your student's brain.  You want tools that take into account how language is actually acquired and what helps us to retain it.  You want tools that are known for producing positive results.
What about grammar?  Well, let's not lose sight of what we all know did work when we acquired our first language.  It wasn't grammar study first, then fluency later, right?  What worked the first time, what helped us to acquire and retain?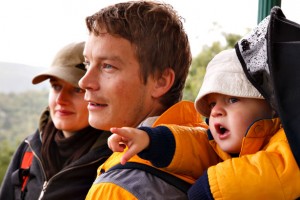 Laura Zuchovicki of Conversabooks writes this about our early language experience:
Learning "to talk" is a slow process that comprises of listening to adults around us. The adults surrounding the baby use "verbs" without explicitly explaining the grammatical rule behind it. Nonetheless, babies receive continuous repetition of certain words until they are able to use them within the appropriate context. The tangible outcome proves to be successful when the babies are officially communicating in their first language…

We simply continue the language acquisition progress until we perfect oral communication and are ready to enroll in the academic life. It is not until we are about six or seven years old that we discover the purpose of grammar within our language. The process of acquiring language is as long as running a marathon.

If the first language is predicated by pure experience, without opening a book or studying the grammar, why do we insist on reversing the process to acquire a new language? In my opinion, the standard should be as follows: "In my Spanish foreign language class, I will not teach my students about the Spanish language and its grammar. I will teach my students to speak in Spanish so that they are able to communicate with others."
Laura is right— it is indeed backwards to flip the entire paradigm of language experience upside down!  Yet this is what foreign language classes and programs have done rather consistently for far too long.  But as homeschoolers, we don't have to submit to a faulty model of language teaching.  We get to choose educational philosophies, practices, and resources that harmonize with our needs.  We get to choose our tools, and we choose the best!
Still worried about grammar?  Keep in mind that fluency in Spanish will always lead to greater grammatical accuracy than non-fluency ever could.  Excelerate SPANISH is not anti-grammar!  We simply choose to approach grammar naturally and in context.  In so doing, students internalize (rather than temporarily memorize) the patterns and flow— the structure— of the language.  It's a kinder, gentler, and more effective way of doing things.

If your goal is to provide Spanish I for your high school student, fluency is the key to proficiency, including test-taking proficiency.  Excelerate SPANISH is for you.  If your goal is to become conversational so that you can be better equipped for that mission trip, special vacation, or move, then Excelerate SPANISH is for you.  And if you simply want the opportunity to connect on a deeper level with Spanish speakers, then Excelerate SPANISH is for you!
Accelerate language learning.
Unleash creativity.
Discover the Power of STORY.
Your Homeschool Spanish!