The key to becoming really proficient in Spanish is practice, practice, practice…but how is a homeschool family to accomplish this goal most advantageously?
Obviously, choosing the most effective curriculum is an important first step.  Make sure that your program's approach is based on sound principles.  Many common practices are not best practices, and a little research up front can keep you from wasting valuable time and/or money in the long run.
Then, find additional "comprehensible input" to further familiarize yourself with the patterns and flow of the Spanish language.  Here are some guidelines to help you select the most practical resources:
Pick those options that are

interesting, appealing, and enjoyable

for you.  There's just no need to settle for tedious or dry material.  Speaking another language is fun, and your activities should be, too.
Use audio, reading, and visual materials that are at an

appropriate level

for you.  The bulk of the language should be comprehensible to you, with just enough element of challenge to keep you progressing.
Speakers (live or recorded) who are willing to

enunciate, speak slowly, repeat, etc.

are ideal!  Of course, there are also benefits to hearing Spanish spoken at a natural pace, so that you won't be thrown for a loop when you face native speakers in real-life interactions.
Remember that when you learned your first language,

fluency came first

, then grammar study— not the other way around.
Sometimes, the best things in life really are

free

.  That's also true when it comes to "comprehensible input."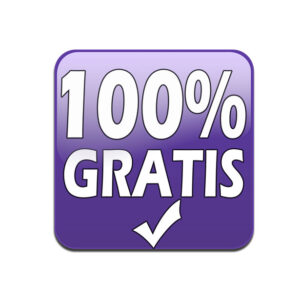 For conversation practice with native speakers and/or other students of Spanish:
English-Spanish Chat (Parents will want to monitor use by their children).
The Mixxer allows for language learners to find a conversation partner to talk to via Skype.
For authentic Comprehensible Input:
If you find other sites that you'd like to recommend to homeschool families, please tell us!  Also, feel free to let us know which resources were most beneficial to you.
Gracias, y buena suerte con su práctica.  🙂
Su segura servidora,
caryn hommel