Do you have multiple students in your homeschool? Are you ready to give your students an experience that will help them to acquire tons of practical, useful Spanish words, phrases, and structures?
Excelerate SPANISH is ideal for equipping your students for real life, for employment, for college, and for living in a country where there are over 50 million Spanish speakers. Yes, the United States now has more Spanish speakers than Spain! (See http://nypost.com/2015/06/29/us-has-more-spanish-speakers-than-spain/). Give your children the tools to communicate, collaborate, and compete in today's– and tomorrow's– workplaces and communities.
Are you a Charlotte Mason fan? Excelerate SPANISH is the hands-on approach you are looking for!
Have other Spanish programs left you wanting more? Check out this article about the difference you'll see with Excelerate SPANISH.
Do you need a program that offers Spanish 2 also? Excelerate SPANISH 2 will surely delight both you and your students.
You'll love the multiple options for affordable pricing to meet your needs!
For big families: http://exceleratespanish.com/products/curriculum/family-bundle-pack-new/
For your co-op: http://exceleratespanish.com/products/curriculum/bulk-order-lesson-books/, plus http://exceleratespanish.com/products/curriculum/bulk-order-workbooks/ and http://exceleratespanish.com/products/curriculum/bulk-order-answer-keys/. If you need different quantities for your group, just contact me directly using the form on this page for a quick, personal response.
For a limited time only, order the Whole Program and get an EXTRA workbook for FREE (please make sure to put the extra workbook in your cart, or the discount code will not work!)  Just use the code GETONEFREE at checkout.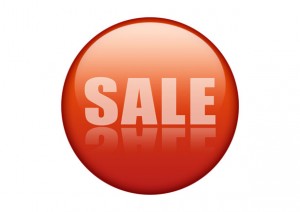 Place your order today so that you can get busy planning for an exciting, fulfilling fall semester– or maybe a fun summer language program!
Check out a few reviews and feedback:
A Homeschool Spanish Curriculum That Really Works: Excelerate Spanish
The Most Fun & Unique Homeschool Spanish Curriculum Ever: Excelerate Spanish Review
Please also check out the Excelerate SPANISH Facebook page for more information, resources, and fun!