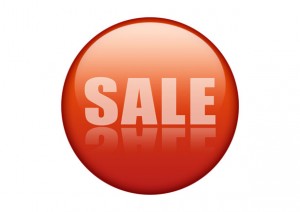 Finally, the sale you've been waiting for!  Save an incredible 15% off your Excelerate SPANISH program and any extra books and workbooks that your students need (minimum purchase of $50.00 required).  Just enter the discount code SAVE15NOW at checkout to receive your savings.  As always, your shipping is FREE.
You'll enjoy 24 dynamic Total Physical Response SPANISH lessons featuring motions and gestures for better retention, action sequences to perk interest, and hilarious skits to get your students involved.  Your students will love the stories and activities, and you'll be amazed at their progress.  Give your kids the gift of a second language, and save a bundle in the bargain.  Order Excelerate SPANISH today!
Hurry, this discount is valid for a limited time only!
Excelerate SPANISH Giveaway- SIX lucky winners will receive the whole program for FREE, along with hundreds of dollars worth of fantastic homeschool resources!  Enter here.  Best wishes to you!  Giveaway ends on April 30.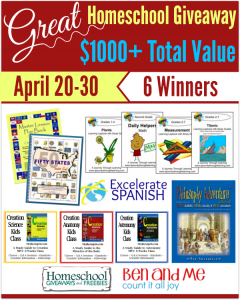 Check our great reviews, like us on Facebook, and please tell your friends!